Sport performance
Are women more resilient than men?
by Mathieu Meeûs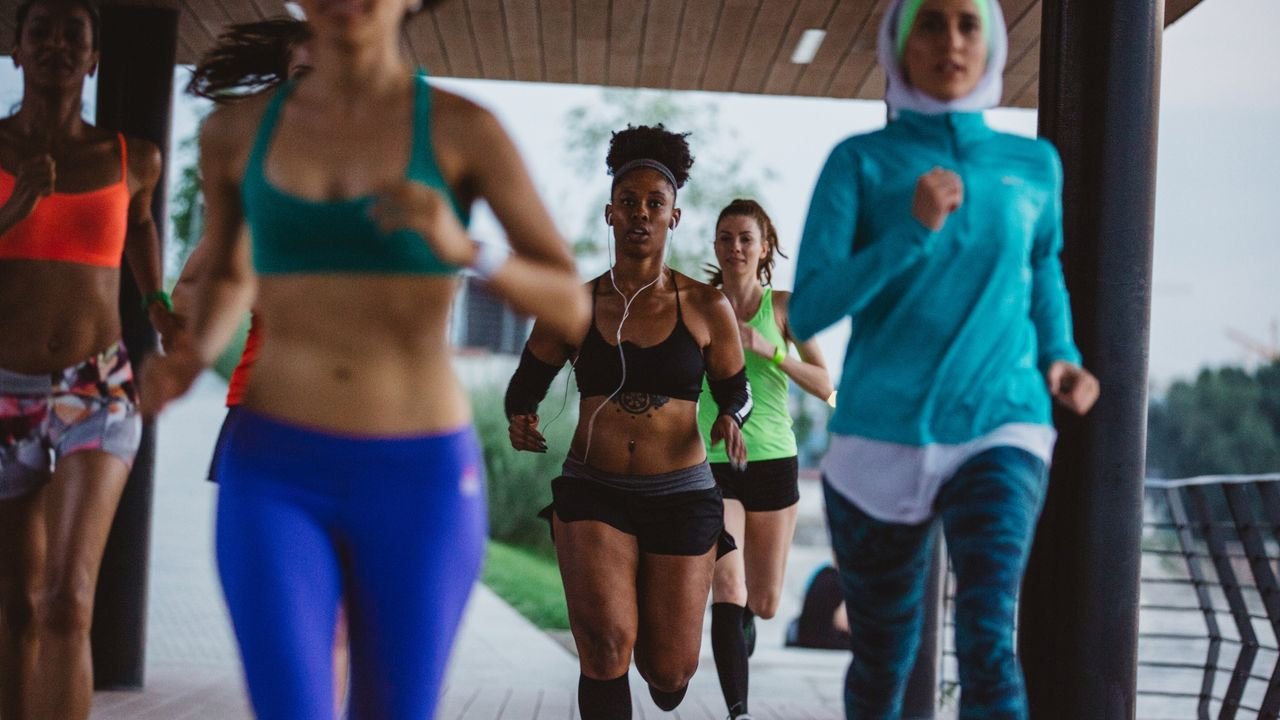 During long-distance races, of the ultramarathon type over 100 km, it happens that a woman comes out on top ahead of the male competitors. Scientists are looking into this feature.
By Taina Cluzeau
During the first edition of the Mont-Blanc Courmayeur-Champex-Chamonix ultra-trail in 2006, Corinne Favre completed the 86 km in 10 hours, 35 minutes and 55 seconds. An exceptional time that hoisted her to first place… in front of nearly 1,000 men. "This performance amazed us," admits Guillaume Millet, researcher at the Interuniversity Laboratory of Motricity Biology (LIBM) at the University of Saint-Etienne. This is when the scientist, who works with many endurance racing athletes, asks himself this question: how is it that women manage to win ultra-trails against men, when this never happens on shorter runs?
"There is no sport where women are physically stronger," says Guillaume Millet. On average, they score 10-12% lower than men. In endurance sports, this is explained, according to him, by several parameters. First, the blood is richer in red blood cells in men (between 42 and 47%) than in women (37 to 42%). Red blood cells bring oxygen to the muscles. Women are therefore particularly penalized. In addition, the percentage of fat mass is also greater in women (between 10 and 12% of body mass, compared to 6 to 7% in men for the thinnest of both sexes), which represents an additional weight during shopping.
However, occasionally, it happens that a woman beats the men, in particular during long races, type ultramarathon of more than 100 km. "In 2019, this was the case for at least four races", points out the researcher. Jasmine Paris won the 268-mile Spine Race in England; Maggie Guterl, the 250 mile Big's Backyard Ultra in the United States; Liz Marshall, the 154 km Grand Trail Stevenson in France and Fiona Kolbinger, the 2,500 mile nonstop Transcontinental Race across Europe by bike, which starts in Burgas in Bulgaria and ends in Brest. "Let's be clear, the main reason for these victories is undoubtedly the reduced number of participants. It happens statistically more often in this kind of race to have only men of average level. A very high-level woman can then win, relativizes the researcher. However, this is not anecdotal, so we necessarily wonder if there is a biological reason. »
The scientist and his colleagues have thus developed several hypotheses. According to them, the female metabolism could use fat more efficiently as an energy source, which would allow sportswomen to save their glycogen, which is the limiting substrate in endurance sports. The second hypothesis that the researchers directly tested: women would be more resistant to fatigue and muscle damage.
"In 2012, we compared men and women of the same relative sporting level, that is to say, who arrived at the same place in the male classification and in the female classification. Men actually show more muscle fatigue after long runs. To obtain this data, Guillaume Millet and his team electrically stimulated the muscles of athletes and measured their contraction force in response to this stimulation, before and after the race. They observed that it decreased less during the second measurement in women than in men. "Without knowing exactly why, it is possible that the muscle fibers of women are more resistant, explains the researcher. A second explanation could be due to the fact that the muscle fibers specialized in long-term efforts, and which tire little, occupy more space in women than in men compared to the so-called fast fibers, solicited during running. speed, for example. Consideration should also be given to women's running strategies being more conservative. In other words, athletes would be less likely to "get hurt".
To deepen its first results, the LIBM team launched a new observation campaign in 2019. "We recruited 75 runners, 40% of them female, describes Guillaume Millet. Then we carried out measurements before and after five races covering distances from 40 to 170 km. The objective of these measurements: to check whether the difference in muscle fatigue observed between men and women increases when the race lengthens. The first results will be available in 2020.
One of the problems faced by researchers when analyzing the data is the lack of publications on sportswomen. "Most studies of ultra-trail athletes are done on men, and it is assumed that the results are valid for both sexes," explains the researcher. However, muscle fatigue may be expressed differently depending on the period of the menstrual cycle in sportswomen, and there is little data in the scientific corpus that makes it possible to weight the results according to this factor. "Everything remains to be done, it represents a lot of work", assures Guillaume Millet.
"It was also difficult to recruit women for the study," he adds. It is only in this type of race that the women win in front of all the men, but it is also there that they are least numerous. In some competitions, women sometimes represent barely 10% of participants, which makes it difficult to compare sportsmen and women of equal level. However, since 1967, date of the first participation of a woman in a marathon – in this case Kathrine Switzer, who ran the one in Boston without being authorized to do so -, we know that women have no physiological problem to take into account. long distances. "The reasons for their absence from this type of race are therefore sociological or psychological," concludes Guillaume Millet. He cites, among other possible explanations, self-censorship, heavier loads in daily life when training for this type of race is very demanding, or even a less present need to prove that they are capable of this kind of sporting achievement. "But this is no longer my domain," he smiles.
We care, u perform.
Article reprit de: "https://www.nationalgeographic.fr/sciences/2019/12/les-femmes-sont-elles-plus-endurantes-les-hommes?fbclid=IwAR0af4K8QtApuI8XLCi25HUjdkDRB4Kxe0F0NglE6eyMCF5fNIvHFan_Yus"