Sport performance
The foam roller and its interests
by Uperform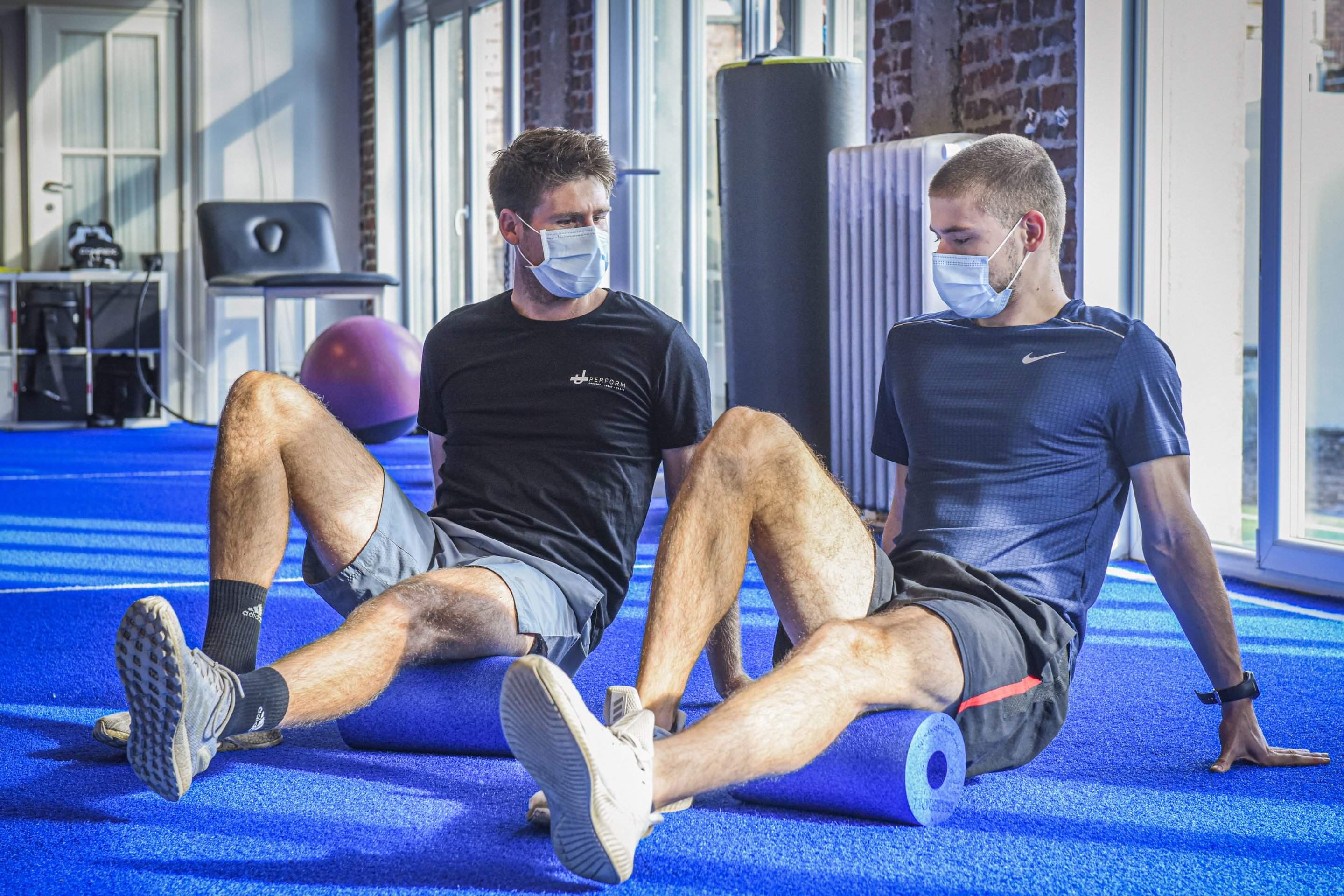 For several years now, we have seen that massage rollers fill gyms, sports practices and even take a place in the training routine of many athletes.
What is this roller for and what is its effect on the athlete/patient?
First, let's explain how this tool works. Simply roll on this "foam roller" applying more or less pressure on the targeted segment to induce the massage.
By reading the articles published in recent years, we can identify some advantages to this practice:
– Reduced pain threshold – Limitation of the harmful effects of body aches up to 72 hours after effort.
– Analgesic neurological action (Gate control/ Descending endorphinic impulses)
– Increase in post-massage articular amplitude
Regarding the advice for use, we can note the following:
-Targeted movement activation inducing joint movement maximizes results.
– The use of the roller to induce static compression is effective in the management of latent trigger points.
-The density of the roller does not seem to influence the quality of the result except for the static compression where a minimal pressure is necessary to induce positive effects. The choice of density should only be based on the subject's experience and personal preference.
– The use of a vibrating roller combines the effects of "vibration therapy" with Foam Rolling and improves the results from an analgesic point of view.
To conclude:
It seems that the use is justified both before exercise for the effects on joint amplitude and the reduction of pain in the short term, but also after exercise to take advantage of its positive effect on body aches.
Nevertheless, so far no consensus on performance improvement can be found. But the positive effects on the athlete's feelings cannot be overlooked. Its use is easy, without risk and represents a low cost, it seems reasonable to recommend it.
We care, u perform