Nutrition
Aperitif: Salmon rillette
by Marie De Giey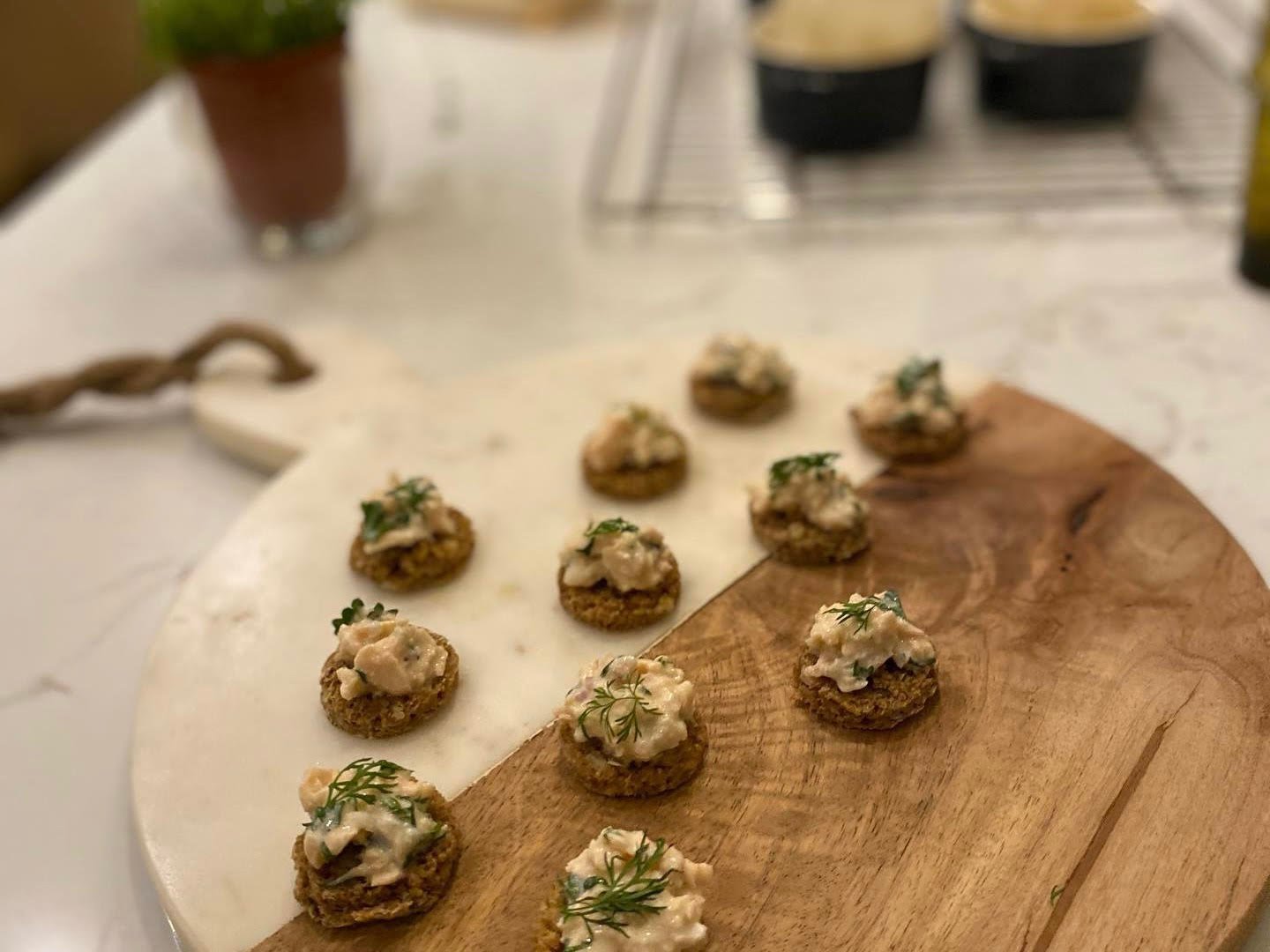 A healthy version of rillette made mostly of fish. It also contains good fats thanks to olive oil.
IngrEdients
▪ 350 g of fresh salmon
▪ 1 plain yogurt
▪ 1 lemon
▪ 3 tbsp. at s. olive oil
▪ 1 small shallot
▪ Fresh parsley, fresh dill
▪ Salt, pepper
PREPARATION
Cook the salmon. Once cooled, coarsely crumble it, removing the bones if there are any. Mix it with the olive oil. Chop the shallot, the fresh parsley, add the dill and the lemon juice to the mixture. Add the natural yoghurt then salt and pepper to taste. Book 2 hours in the fridge
Quantity: 6 people
Preparation: 10min
Cooking: 10 mins
We care, you perform.